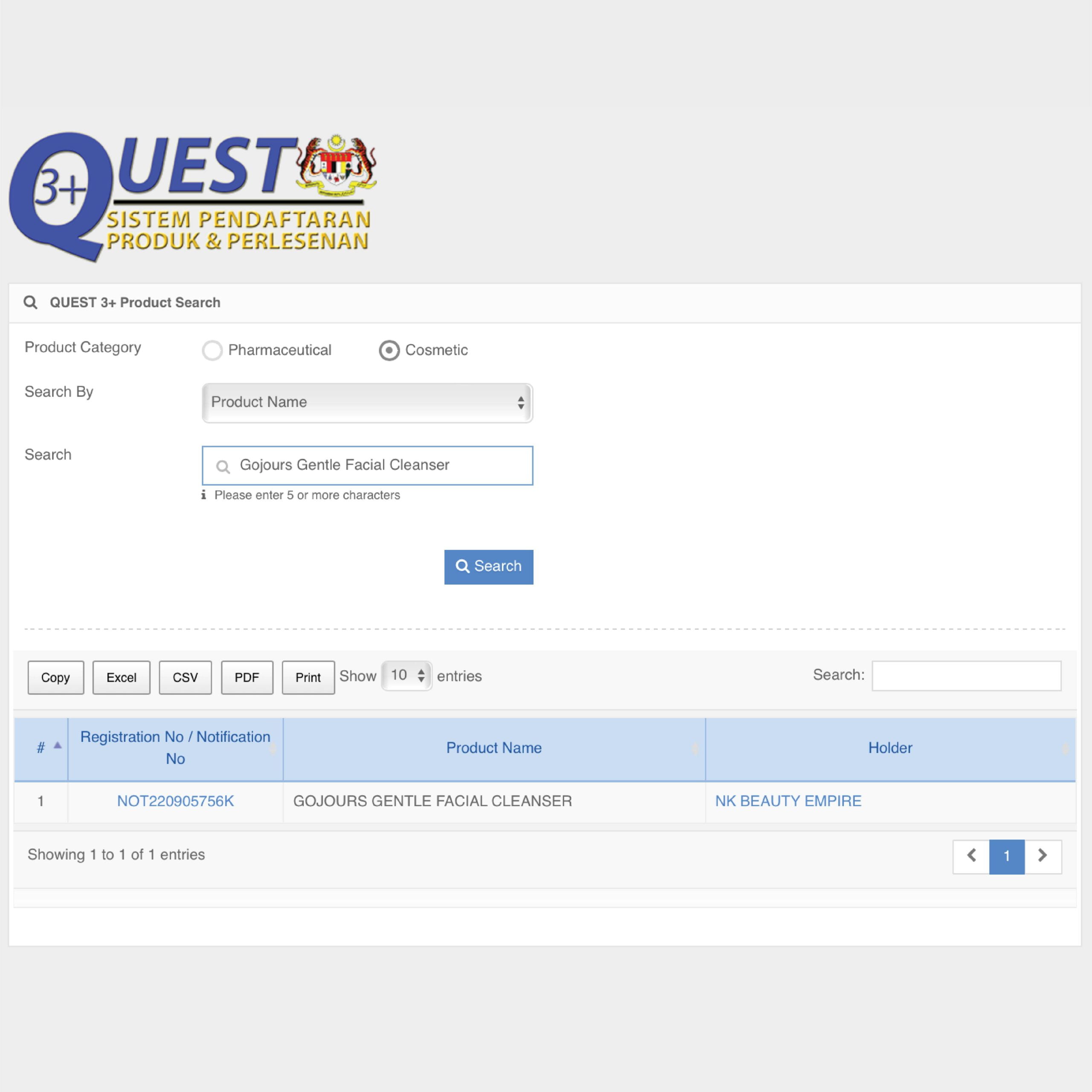 GOJOURS GENTLE FACIAL CLEANSER
Benefits:
Deep cleansing
Brighten skin
Kill acne causing bacteria
Reduce wrinkles
Suitable for all skin types
Best for sensitive skin
Help fade hyperpigmentation
Remove blackheads and whiteheads
Treat oily skin and shrunken pores
Ingredients:
Aqua
Cocamide Dea
Dpanthenol
Zymomonas Ferment Extract
Honey Extract
Butylene Glycol
Alpha Arbutin
Ascorbyl Glucoside
How to use:
Step 1: Apply a coin-sized amount of Gojours Gentle Facial Cleanser onto your palm, work between your hands until its foamy.
Step 2: Massage on your skin while it's still damp.
Step 3: Rinse with lukewarm water.
Step 4: Pat your skin dry with clean towel.
Note: Cleanse your face twice daily (Morning & Evening/Night)